Giving Back to Africa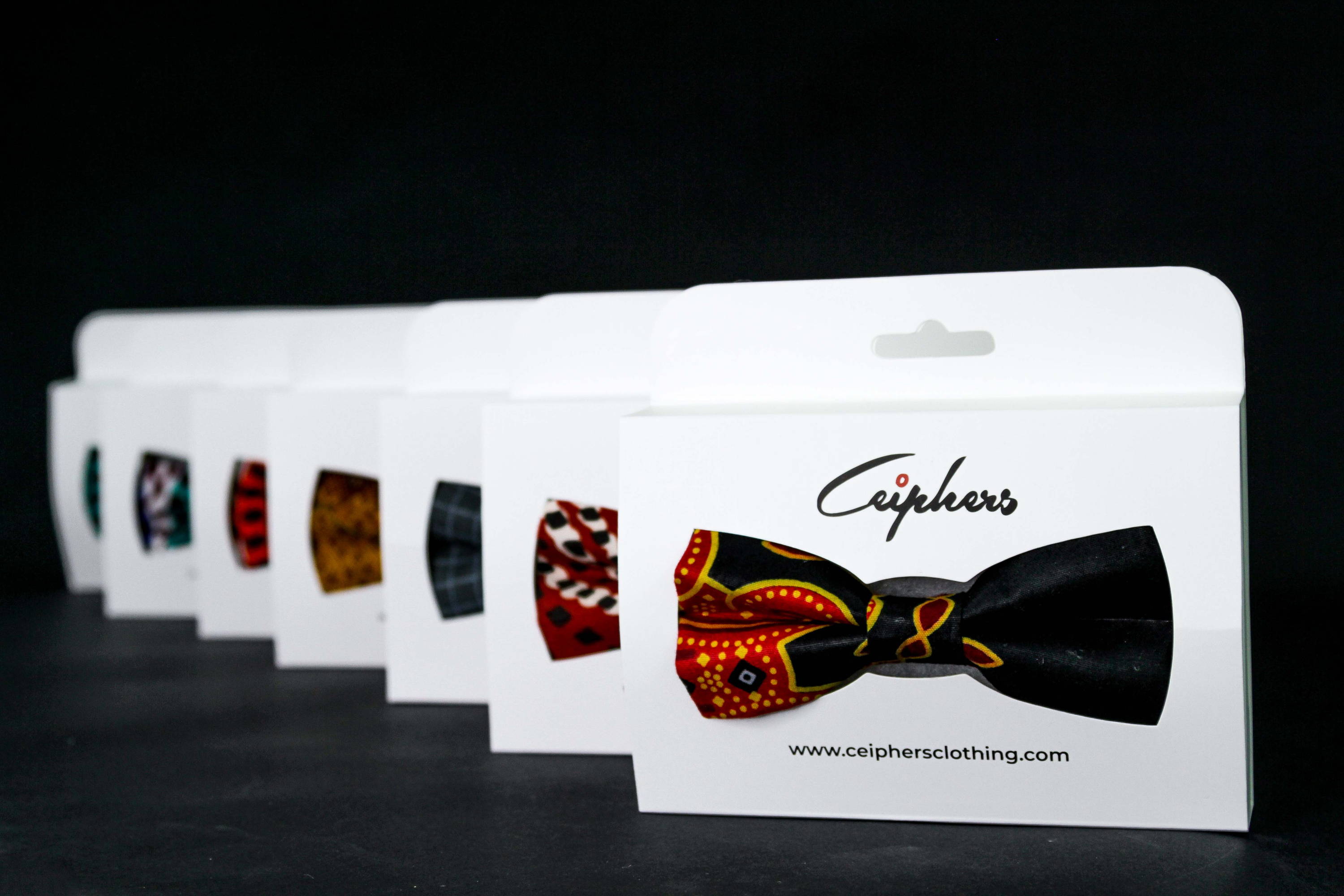 The bow tie is a staple here at Ceiphers Clothing. It is easily our most popular item, Limited Edition and handmade locally with authentic kitenge fabric. Whether you can tie a bow tie or need one that is tied for you, we have got you covered! The funny part about this story is that we started making bow ties by accident!
Ceiphers Clothing was originally a screen printed t-shirt company with unique designs. It wasn't until we received a phone call one day for an upcoming event that we even thought to try something different! The event in question was a fashion show held in Scottsdale, Arizona. Each participating designer was given a theme and instructed to make a bow tie according to that theme. Our mission was to showcase the beautiful copper of Arizona. Long story short, we didn't end up participating in the show, but we DID end up making bow ties for the first time! Because of this, we now hand make both pre-tied and self tie bow ties in all sorts of colors and patterns every season.
At Ceiphers Clothing, we use fashion as a form of expression to fulfill our mission of philanthropy. It is only right that our goal for 2019 includes our famous bow ties! That is why every bow tie purchase from Ceiphers Clothing in 2019 will also donate a backpack to a student in need in Kenya. For 4 years, we have worked closely with Nyaburi Integrated Primary School for children with disabilities to make sure that the 500+ students have everything they need so that they can focus on their education. This year, our goal is to provide 550 backpacks to the students at Nyaburi. We are so close to our goal, just 139 backpacks away (at the time of this written blog post)!
We invite you to let what you wear matter this holiday season and join us in our mission to provide backpacks to the kids.
Every bow tie purchased donates a back pack! Let What You Wear Matter!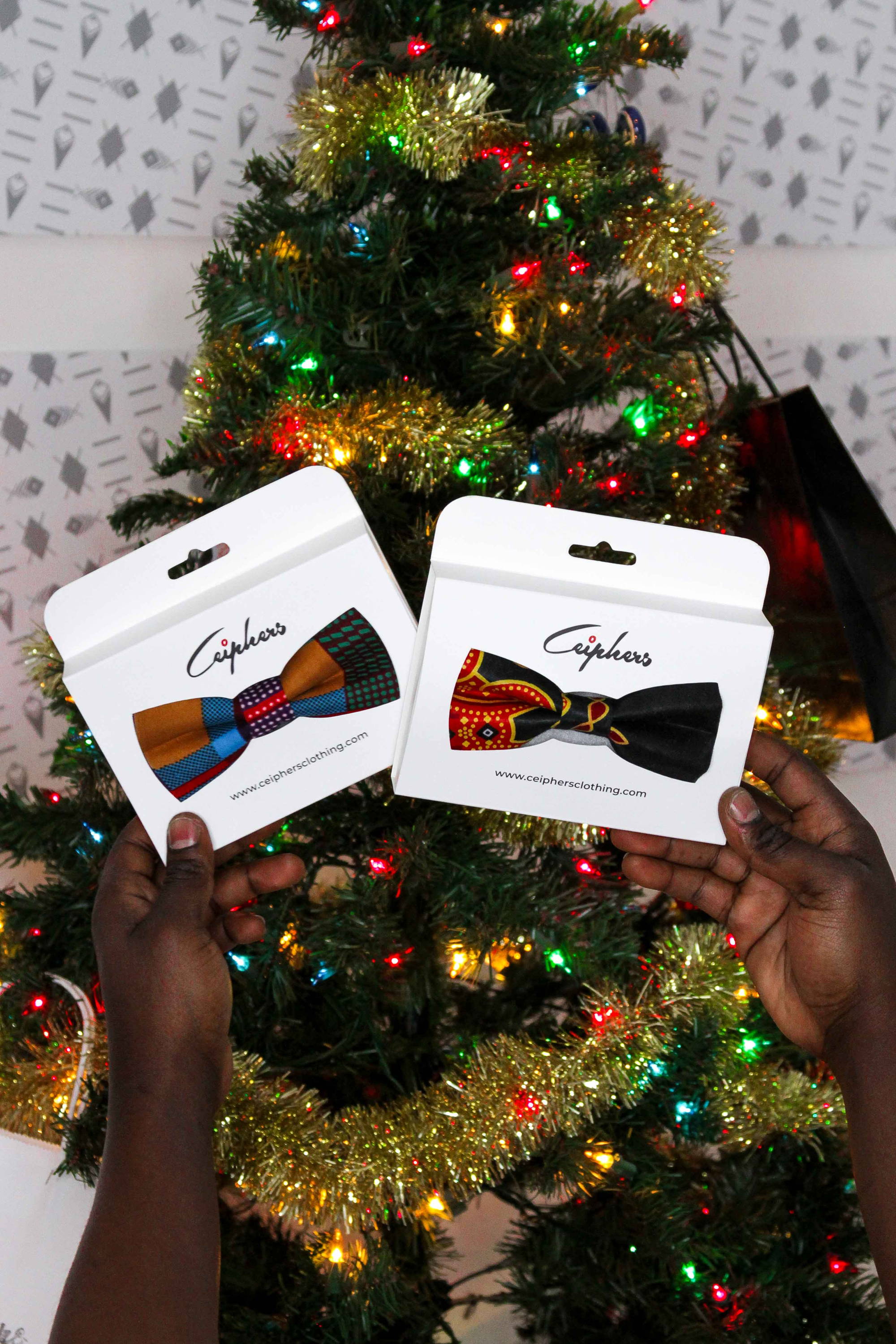 ---